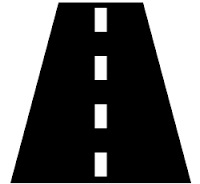 RunwayProperty.com
Listings | Get the APP | Realtor | Facebook | Twitter
RunwayProperty.com is the place where pilots and realtors go to find real estate property which has access to a runway or other take-off and landing zone such as a helipad or float plane waterway.

While we guide all types of residential and commercial real estate transactions, we specialize in aviation related properties.
If you are looking to purchase, list or build an airport home, aircraft hangar, fly-in community or business property which either has access to or the land and airspace for an aircraft and or a private runway

to land an airplane or other aircraft

CONTACT US

.
| | | | | |
| --- | --- | --- | --- | --- |
| | | | | |
| | David Hale | | Runway Property | David Hale | |
| | Realtor | | 1450 Northwest Boulevard, Suite 301 | |
| | 208-667-2399 | | Coeur d' Alene, Idaho | |
| | | | david @ runwayproperty.com | |
| | | | Fax 208-667-2017 | |
| | | | | |
| | | | | |
| | | | | |
| | | | | |